DASL at the SEA2 6th Quarter Meeting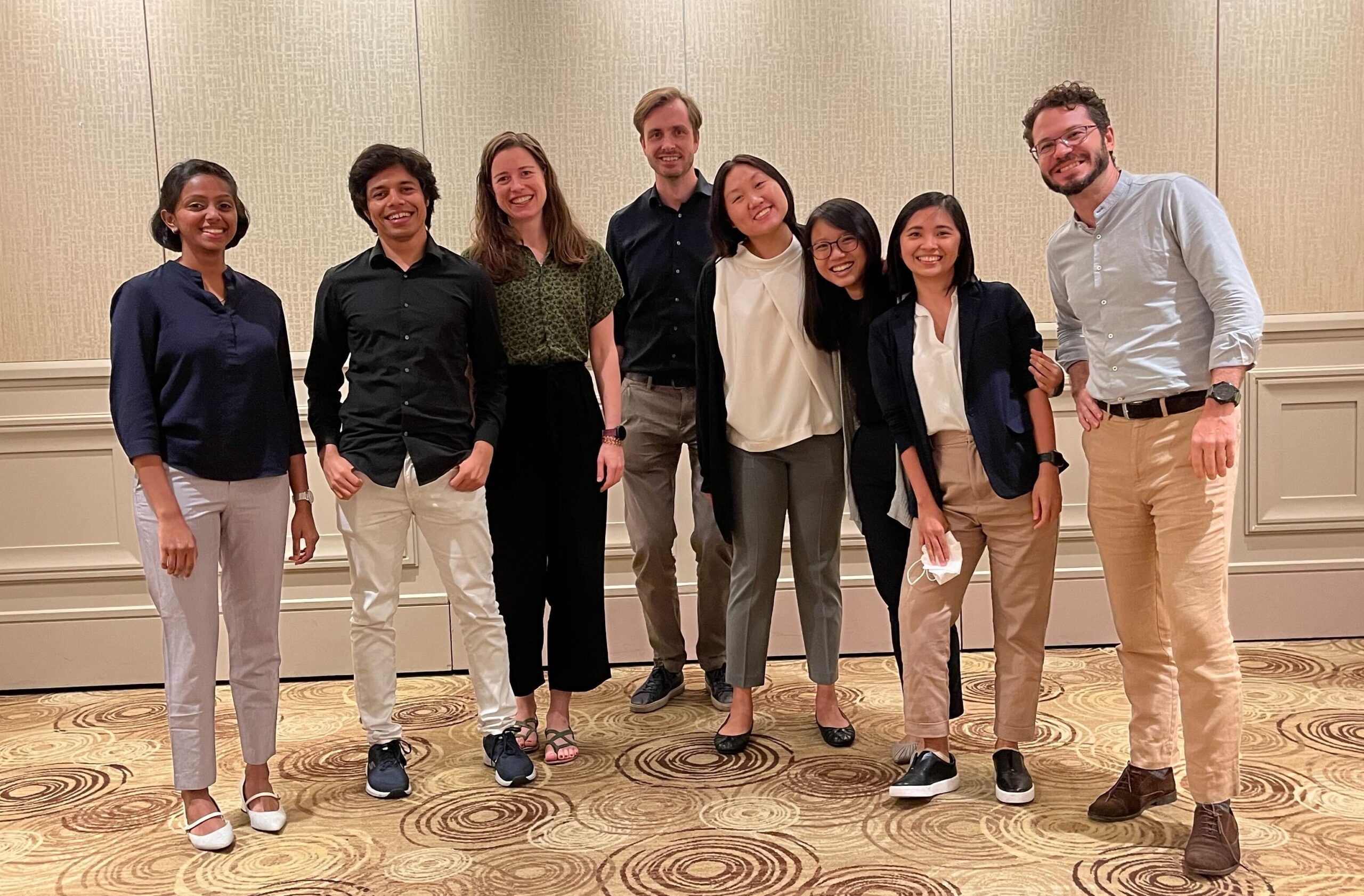 The SouthEast Asian Sea-level (SEA2) programme of the Earth Observatory of Singapore (EOS) began in 2020. It aims to push scientific frontiers to observe, reconstruct and project sea-level rise in South East Asia. As part of the multidisciplinary research team, DASL works on improving the quantification and strategies to address the impacts of sea-level rise on coastal communities.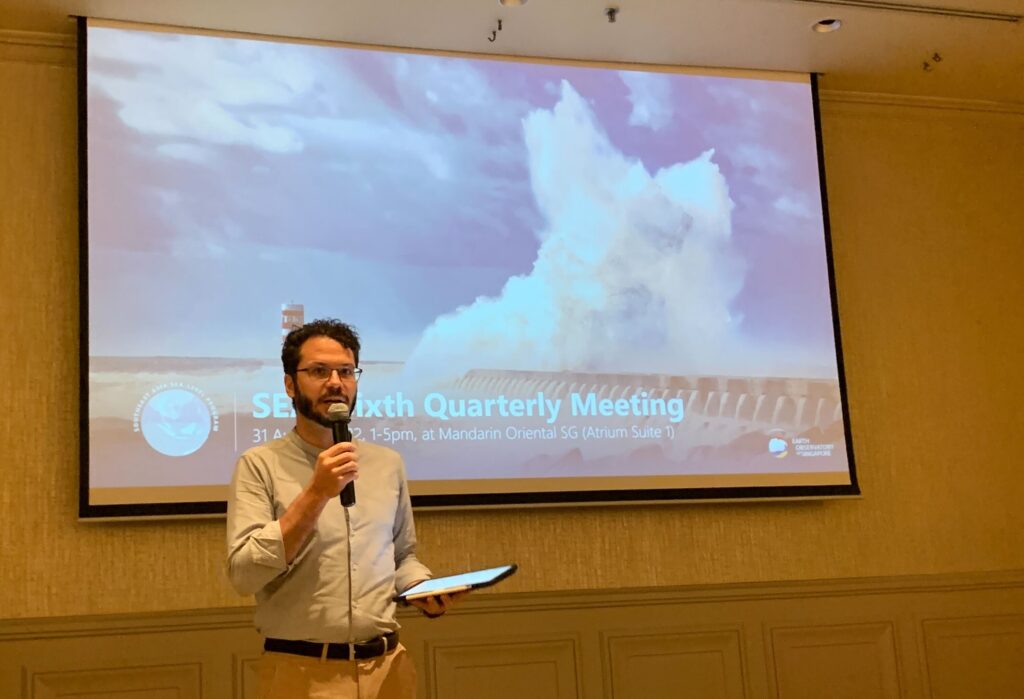 The sixth quarterly meeting was held on 31st August 2022. In addition to being co-organised by Neel and chaired by David, the meeting focused on DASL's work and the work of EOS's Coastal Lab on extreme sea level.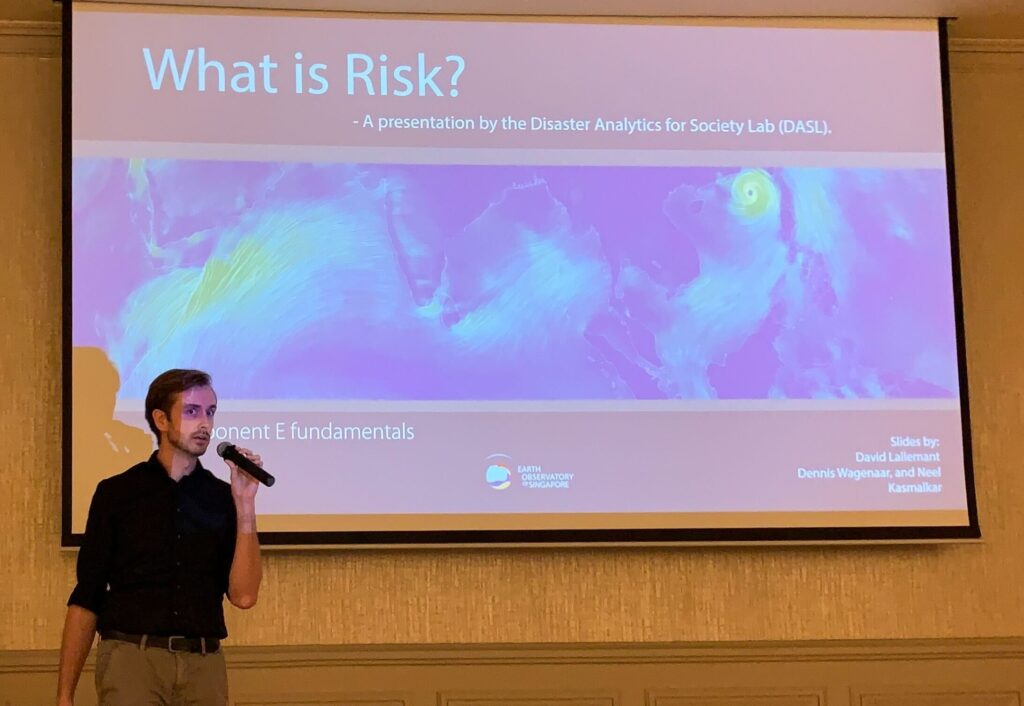 The first presentation from the DASL team was a teaching talk on risk by Dennis. He spoke about the uses of quantifying risk for decision making and the importance of considering future risk. Sea level rise and changing protection levels affect future flood intensities and frequencies. In addition, exposure will be affected by urban growth and migration, while vulnerability will change according to building codes and response strategies.
Next, Neel and Dennis presented preliminary results from their Global Flood Risk model. They use storm surge estimates, sea-level rise projections, high resolution elevation data, flood protection levels and other related data in a bathtub model, modified for attenuation and connectivity. With the model, we can forecast flood impact for different scenarios and evaluate different adaptation strategies. The estimates can also be used to inform financial decisions along the coast.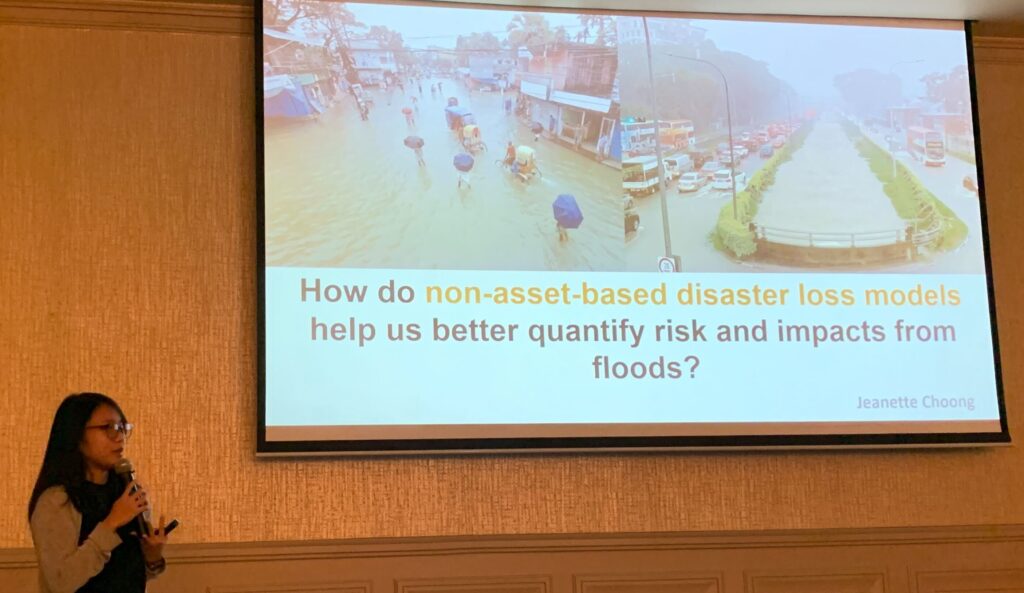 Traditional risk calculations focus on the value of assets such as buildings but this does not give us a comprehensive picture of impact. Jeanette introduced us to different approaches to account for equity and indirect losses from disasters. By capturing the complexity of the affected system and communities, we can better estimate total losses and direct resources to the areas and people who need them the most.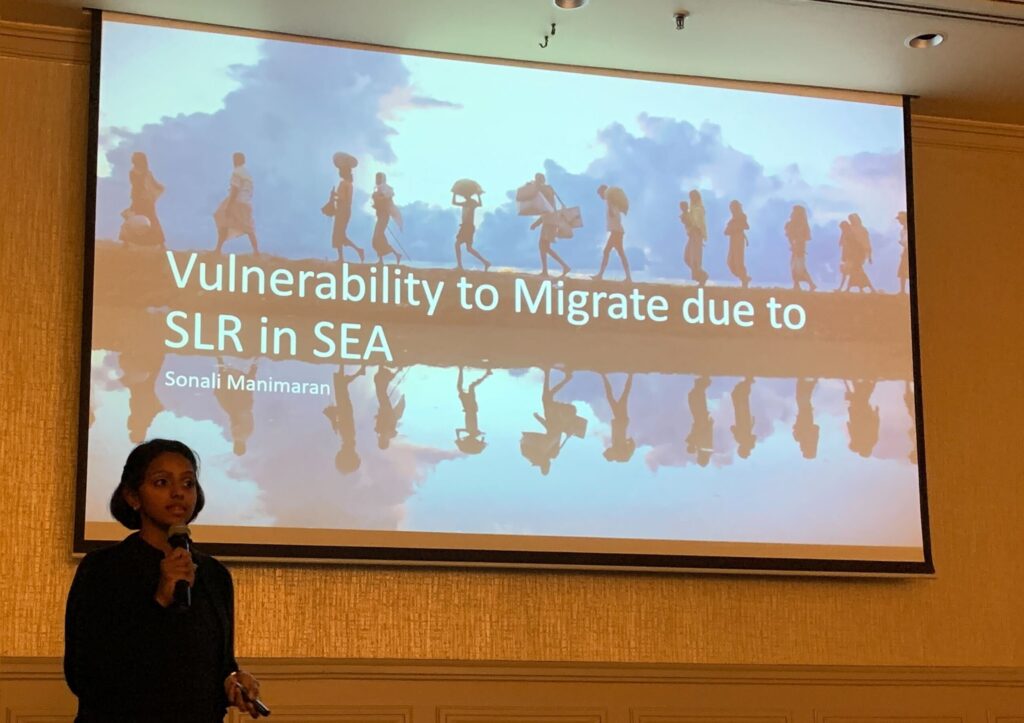 In line with equity and indirect losses, Sonali spoke about migration due to sea-level rise. This is driven by for example, uninhabitable conditions, property or infrastructure damage or livelihood loss. Plans for future work include developing models to identify sending and receiving regions, as well as trapped populations who want to move but do not have the resources to.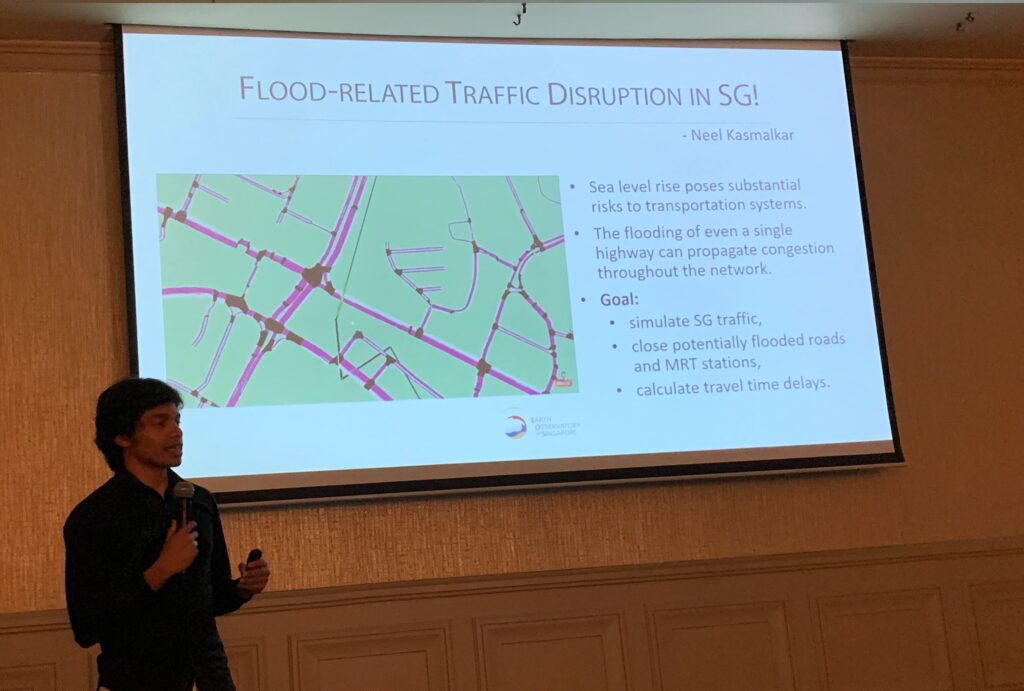 To end off the project presentations, Neel showed us his simulations of flood-related traffic disruption in Singapore. Using information on origin-destination trips from the Land Transport Authority, the agent-based traffic micro-simulation model is able to help us calculate travel time delays and evaluate the effect of interventions.
Many thanks to the presenters, organisers, chair of the meeting as well as participants for the enjoyable and thought-provoking sessions! Looking forward to more exciting SEA2 work and fruitful collaborations.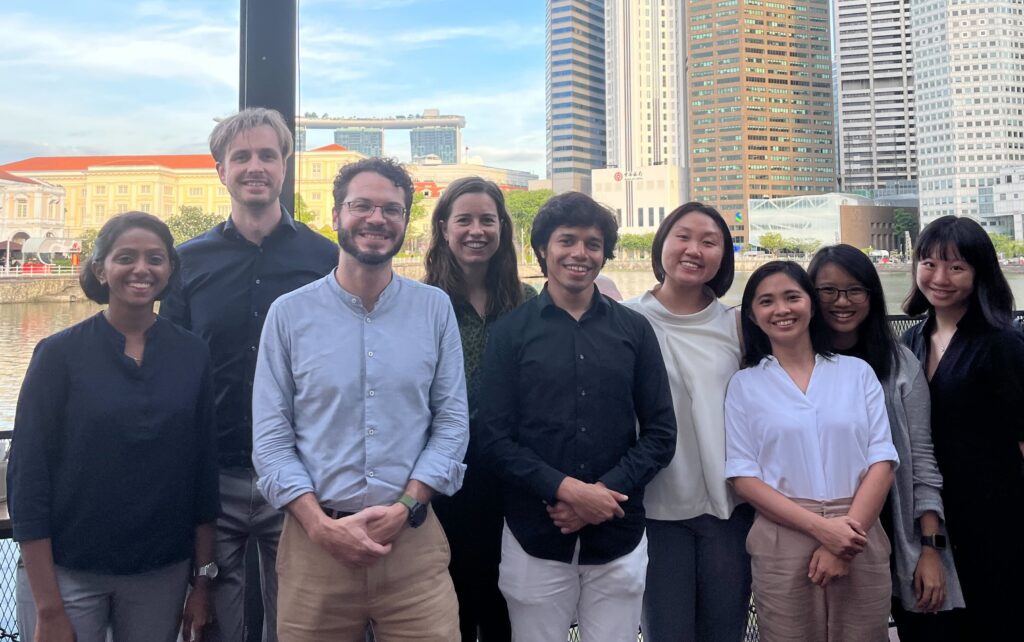 [Thanks to Maricar and Sonali for the photos in this post]