Introducing our new PhD Students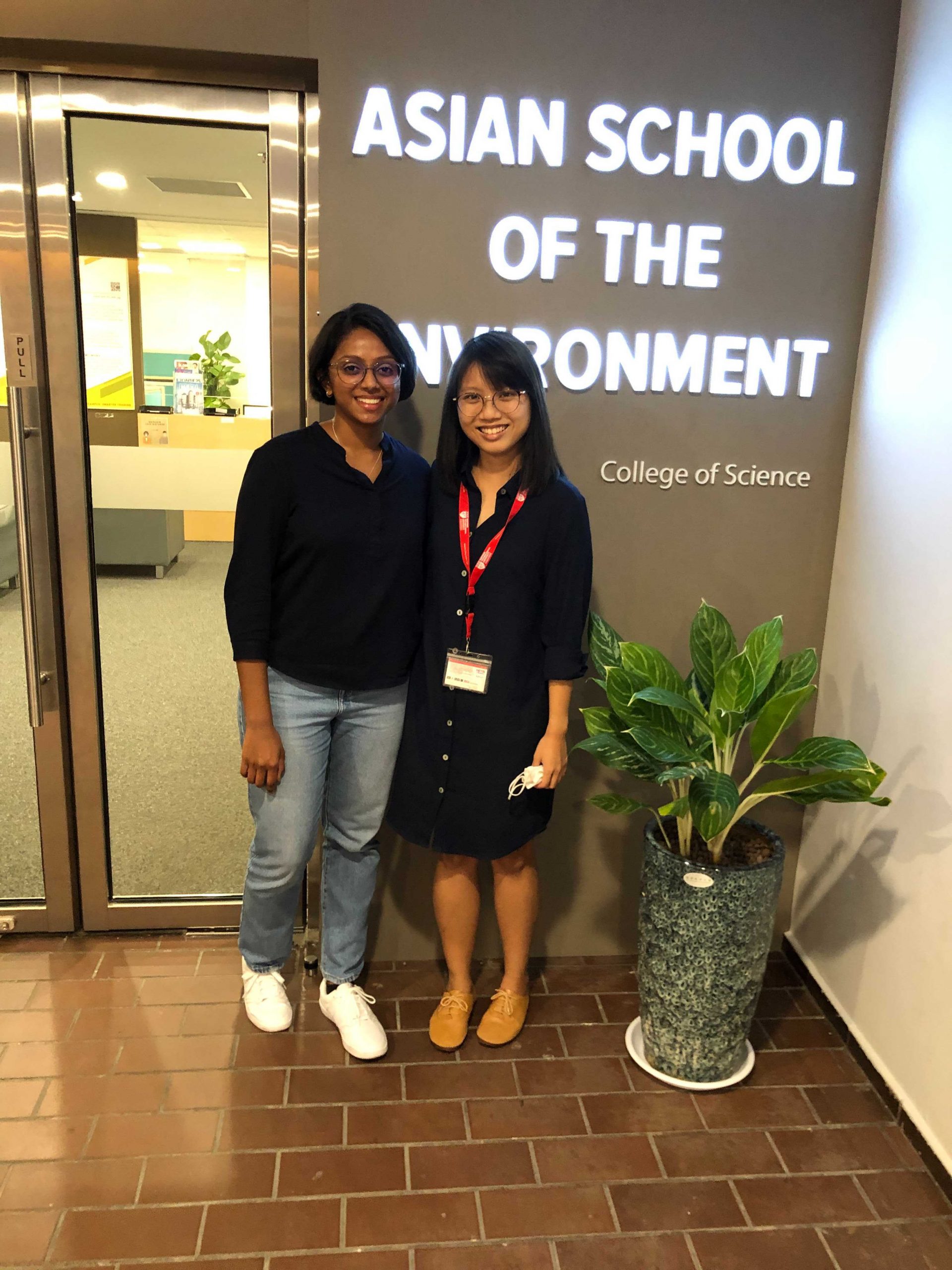 We are excited to welcome two new PhD students to our research group.
Sonali Manimaran is interested in exploring the impacts of sea level rise on migration in Southeast Asia. Sonali is a graduate of the Asian School of the Environment, where she studied geoscience, ecology and environmental economics. While at ASE, she participated in the URECA programme and conducted empirical research on ecosystem service valuation in tropical cities. Before starting her PhD at DASL, Sonali worked at GreenArc Capital, an AI driven impact investment firm, where she developed novel indices and metrics to assess the social and environmental impacts of investments. Sonali is also a track & field and cross-country varsity athlete, having medalled at various national championships and meets.
Jeanette Choong is interested in developing tools to better quantify damage and losses after a hazard event. Jeanette has been a Research Assistant at DASL for the past 9 months, where she was responsible for building DASL's field research capacity, fostering a voluntary mapping community at NTU and exploring the use of crowdsourced and non-tradition data. Prior to joining DASL, Jeanette worked on environmental programmes and GIS projects in both the non-profit and government sectors. She holds a MSc in Urban Science, Policy and Planning from the Singapore University of Technology and Design, and a BSc (Hons) in Environmental Studies from the University of Manchester. In her free time, she enjoys natural spaces, wildlife photography and baking.