DASL group wraps up disaster recovery workshop in Nepal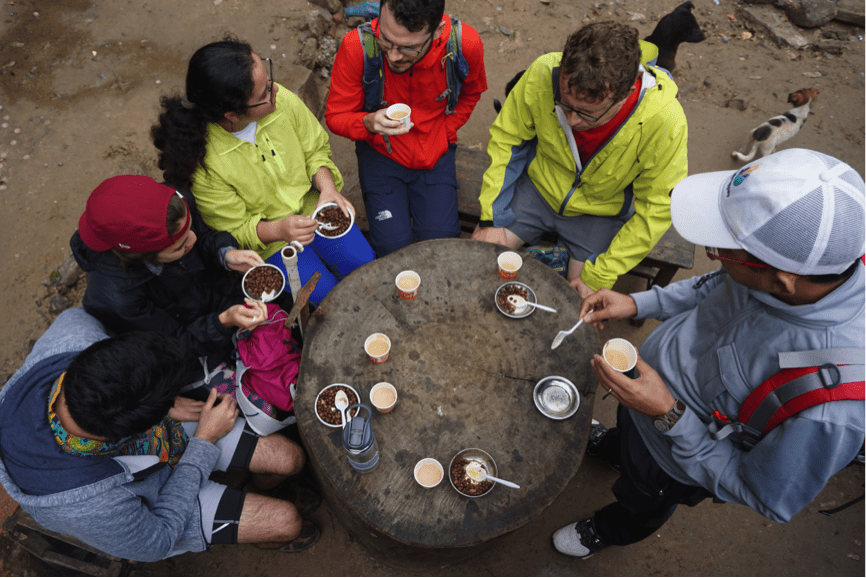 This week the Disaster Analytics for Society Lab team was in Nepal for the 3rd workshop on the Informatics for Equitable Recovery (IER) project. One purpose of our study is to understand the complexities of disaster impact and the process of recovery, identify key obstacles to recovery, and try to define what disaster recovery even means. While rebuilding one's home seems like an obvious measure of recovery progress, housing losses are not the only impacts that households are recovering from (e.g. livelihood losses, trauma, etc). We are also seeing that recovery sometimes comes at a high and long-term cost, such as going into debt, selling important assets, and disrupting future plans. So what, really, is 'recovery'?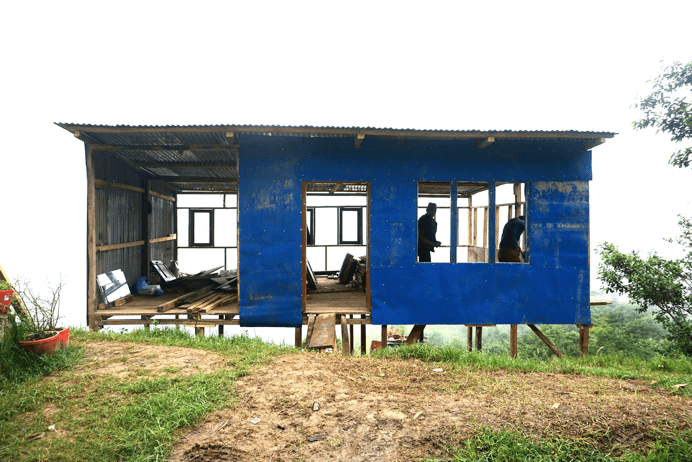 This is one of the many topics we discussed as we pored over data we collected in the past 2 months as part of an extensive survey of 27 villages across the area affected by the 2015 Gorkha earthquake. Even preliminary analysis is showing incredibly rich and complex narratives.
Another goal of the project is to develop a tool for rapid post-disaster impact assessment, which would eventually incorporate elements of social vulnerability built on empirical evidence from our survey. Such a tool could be used not only in a post-disaster context, but also in pre-disaster vulnerability analysis. While in Kathmandu we met with the Nepali National Reconstruction Authority (NRA – the organization leading and coordinating the reconstruction process) to discuss how our research can support the continued recovery process while also helping Nepal prepare for an inevitable future earthquake.
It's been a very exciting and productive week. The research team is typically distributed across 5 countries, so coming together is a rare opportunity to combine our collective expertise, have meaningful project discussions, and strengthen our collaboration through moments of personal connection and bonding. Highlights include:
Hearing the amazing stories and experiences of our field researchers, who travelled across 27 villages in rural Nepal to conduct our field survey.
Sharing exciting findings from the preliminary survey analysis.
Discussing applications of the research with local collaborators and stakeholders.
Developing an ambitious publication plan including both academic and non-academic outputs.
Conducting a field visit to some of the affected areas.
Having meaningful discussions on the complex definitions of recovery, vulnerability and need, and why defining these terms is important.
Conducting a reflection exercise on the process and dynamics inside the research team, ending with practices we'll implement moving forward.
Brainstorming future projects and collaborations.
Deepening personal and institutional connections through delicious meals, hikes and lots of masala chai.
Learn more and stay updated on the project at: https://disaster-analytics.com/projects/ier-nepal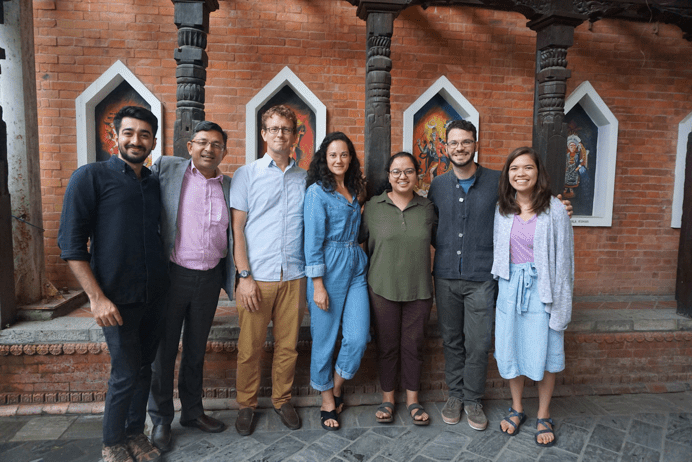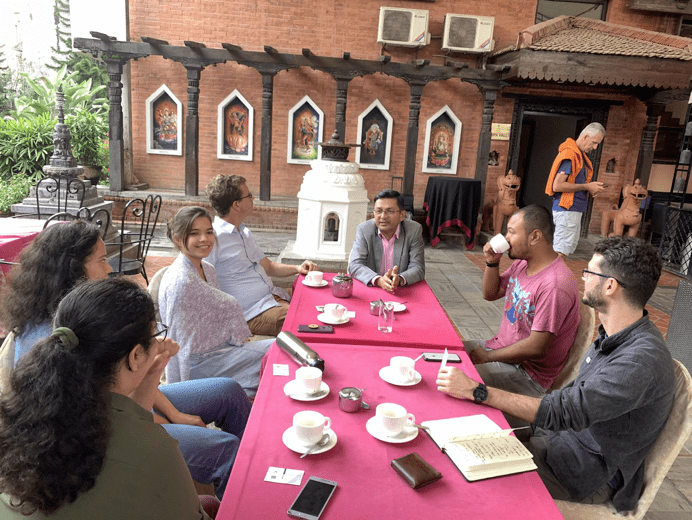 Acknowledgments:
This project, Supporting Equitable Disaster Recovery Through Mapping (Nepal),  submitted in response to the 2017 call for proposals by the World Bank's Development Data Group (DECDG) and the Global Partnership for Sustainable Development Data (GPSDD), is supported by  the  World Bank's Trust Fund for Statistical Capacity Building (TFSCB) with financing from the United Kingdom's Department for International Development (DFID), the Government of  Korea, and the Department of Foreign Affairs and Trade of Ireland.
The project is also supported by the Earth Observatory of Singapore and National Research Foundation.