DASL at Understanding Risk 2020
The Disaster Analytics Lab for Society is involved in several exciting sessions at this year's Understanding Risk 2020 forum. See details below and register for the event (it's free!). Many exciting sessions.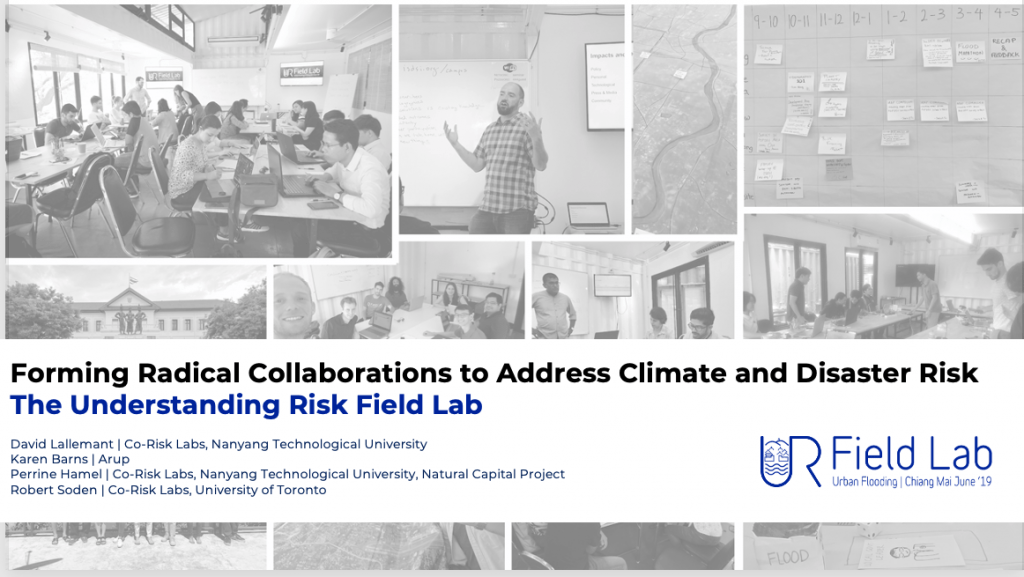 Forming radical collaborations to address climate and disaster risk: The Understanding Risk Field Lab 
Nature-based solutions for flood risk management in Asia: How much do we know? 
From black swans to boiling frogs: How to understand risk, visualize risk scenarios, and build agency for early action 
DAT/Artathon: Turning risk data into visual art 
We also recommend sessions organized by our colleagues:
Responsible Artificial Intelligence (AI) for Disaster Risk Management
Understanding risk through games 
The Understanding Risk 2020 event is free but registration is mandatory: https://www.ur2020.org/